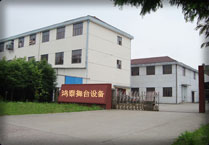 Guangzhou Hongtai Stage Equipment Co.,Ltd. is engaged in a professional stage lighting equipment development, production and sales of the manufacturer. Headquartered in Guangzhou, sales and service network throughout the country.
Over the years, tai company has lighting and control products: light console, moving head lights, LED lights and other stage equipment, while gradually Hongtai company recognized by industry experts and users, who has general Jiang, Fujian TV, Baotou television, arts and culture center of Xiamen, Xiamen Song and Dance Troupe, Xiamen Lotus theaters, Quanzhou Art Center, Henan King Theatre, Sanya National Song and Dance Troupe, Hubei Huangmei Theatre, Zhuhai Park, Park and many other countries that the new venue offers a series of engineering, installation and technical services . Tai high efficiency in providing equipment and systems integration has an excellent reputation, customer service even more praise.
Hongtai Stage Equipment With reliable quality and perfect after-sales service access to industry experts and users alike, through the efforts have grown into a high quality professional development, sales and after-sales service team, the strength strong, experienced, to provide customers with high quality products, lean fine.